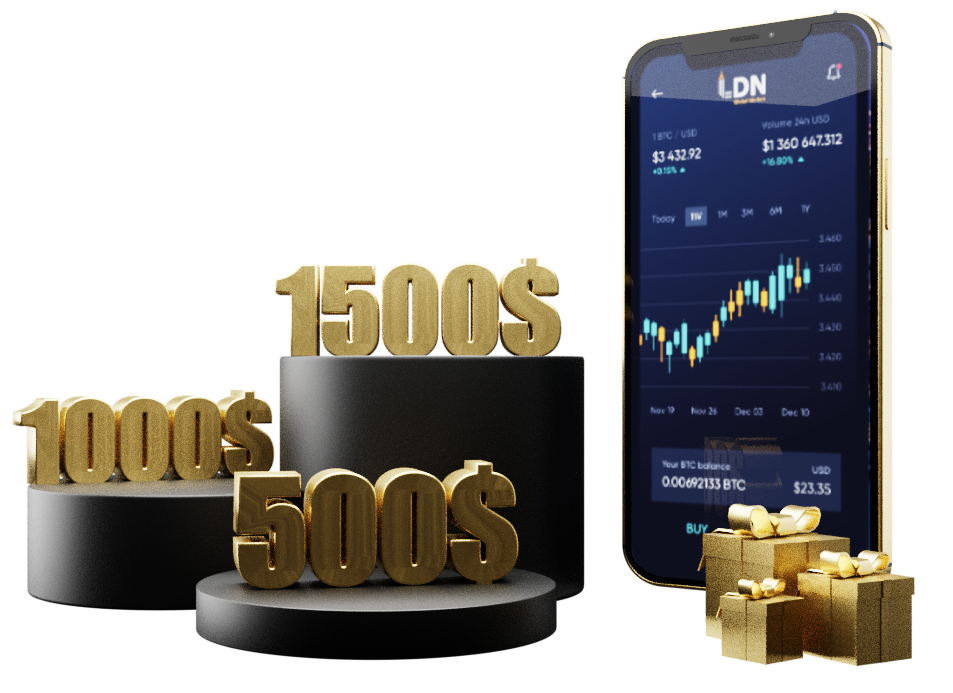 About The Competition

LDN Competition for November 2022 has been launched

If you want to practice different strategies with zero risks and be in the running for a prize for it, LDN Demo Competition is just right for you. This is a free-to-enter Competition where traders get to trade with special demo accounts.
The prize is 3000 Dollars and it is divided into the first three places
The distribution of the prize in descending order as follows:
1st place 1500 dollars
2nd place 1000 dollars
3rd place 500 dollars
The prize is deposited in the real accounts of the winners, and they can trade with it or withdraw it directly
The winners are selected based on the accounts with the most profit
How to participate in the Competition
Open a demo account with $10,000

Invite your friends to challenge in this contest
The duration of the competition is one month, starting from 01.11.2022 until 30.11.2022
The winners will be announced through LDN's social media platforms on November 30th. also top 10 accounts will be announced on a weekly basis on our platforms.
Terms and conditions apply* (All strategies are allowed except for expert advisors)